Now available from your favorite bookseller!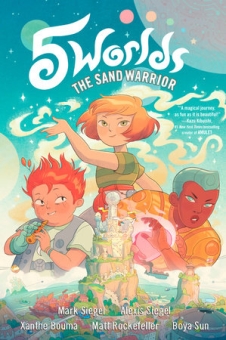 R. J. Palacio, #1 New York Times bestselling author of WONDER, hails this adventure series as "Mind-blowingly beautiful. . . . A must-read."

Think Star Wars meets Avatar: The Last Airbender!

The Five Worlds are on the brink of extinction unless five ancient and mysterious beacons are lit. When war erupts, three unlikely heroes will discover there's more to themselves—and more to their worlds—than meets the eye. . . .